This is the last chapter in Part 2, Embracing the Present of my memoir, Cowboys Are Not Supposed to Cry and seems fitting as truly the world moves on after your loss and you have to somehow figure out and accept the reality. This means embracing the present in order to move on with it.
"Just as sure as the turnin' of the earth." – Ethan Edwards (John Wayne), The Searchers #quote #western #movie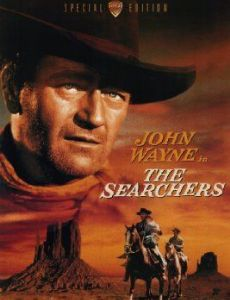 The Searchers
One of my favorite movies, and allegory for my own life as I have spend so much time searching for answers to questions that haunt me. Questions of which most have no answers this side of the undiscovered (heaven).
I have learned that for my healing it has meant reconciling my past, embracing the present, and redeeming my future. Often in no particular order as grief is not linear and there are so many 'secondary' losses that pop up. Even years later sometimes, that I must wrestle with and heal from.
Grief is carried as we search for what it means to us.
There seemed to be a turning point for me in September of 2017 after returning from a family vacation to Yellowstone National park when I wrote a blog post entitled "Searching… it's all shit!"
I was finally realizing that I needed to get help and healing for my past, my present, and my future, and to be the best version of myself for those I loved and loved me in return. It was around this time that I seriously began the collating and putting together my memoir. Two years later in August of 2020, I signed a publishing contract with Christian Faith Publishing and my book was published the following August of 2021.
It was during this time that I realized that to truly rebuild my life after the pain and sorrow, I would have to let go of death, but would always carry the experience.
The joys and sorrows would forever occupy the same space in my heart.
I must reconcile my past, embrace my present, and redeem my future. To move forward, not on, to discover where it is that I came from, knowing that death will always follow me. We unwillingly say a courageous faithful amen to the way it was, it is, and can be; which is what acknowledging death asks of us.
Get your copy of Cowboys Are Not Supposed to Cry here >
And a review on Amazon or Goodreads would be very much appreciated. Thanks again!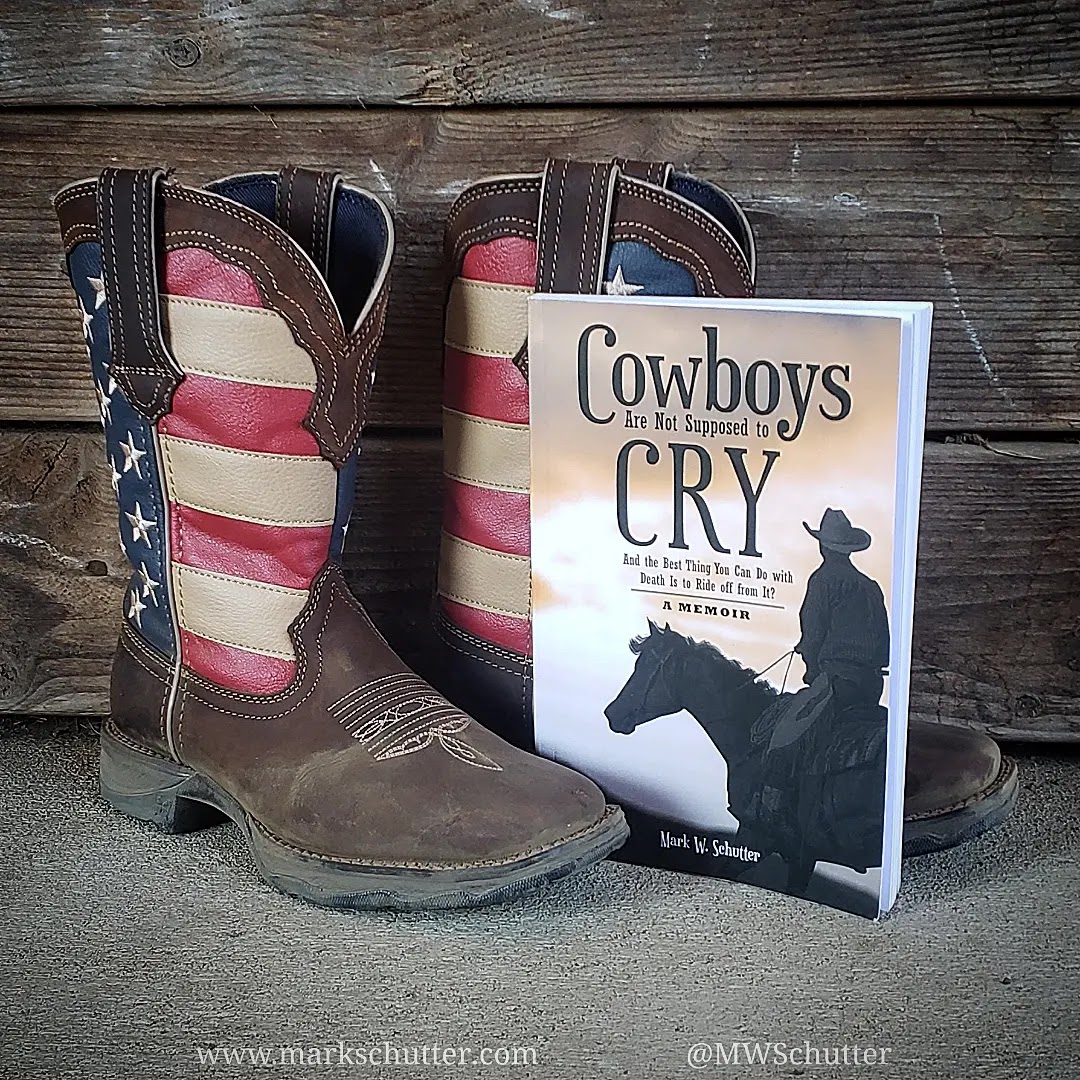 > If you are struggling with moving forward following a loss and searching for your best life after, reach out. Leave a comment or email me at in**@ma**********.com.
I'll follow up with some additional information and how to book a free call to chat and see if I can help. Thanks!
I am Mark W. Schutter, Grief Coach for Men and Author of the memoir Cowboys Are Not Supposed to Cry, and we all need a little support sometimes.
Read my thoughts on previous chapters of my memoir, links below.
Part 1 – Reconciling the Past
Part 2 – Embracing the Present