It was another lifetime in another place when she stood next to me in a world that does not exist anymore.

Chapter 5, Death Is Only the Beginning, Page 51 – Mark W. Schutter
So begins the first sentence of this chapter of my memoir, Cowboys Are Not Supposed to Cry. This chapter is unique in that the first few pages I quote four lines from a poem I wrote entitled The Young Girl That I Long Ago Wed and Who Drove Me Mad, originally published in September 2018, long before my memoir came out in 2020. In the chapter I follow-up each four line stanza of the poem by expanding on my thoughts and meaning of those four lines.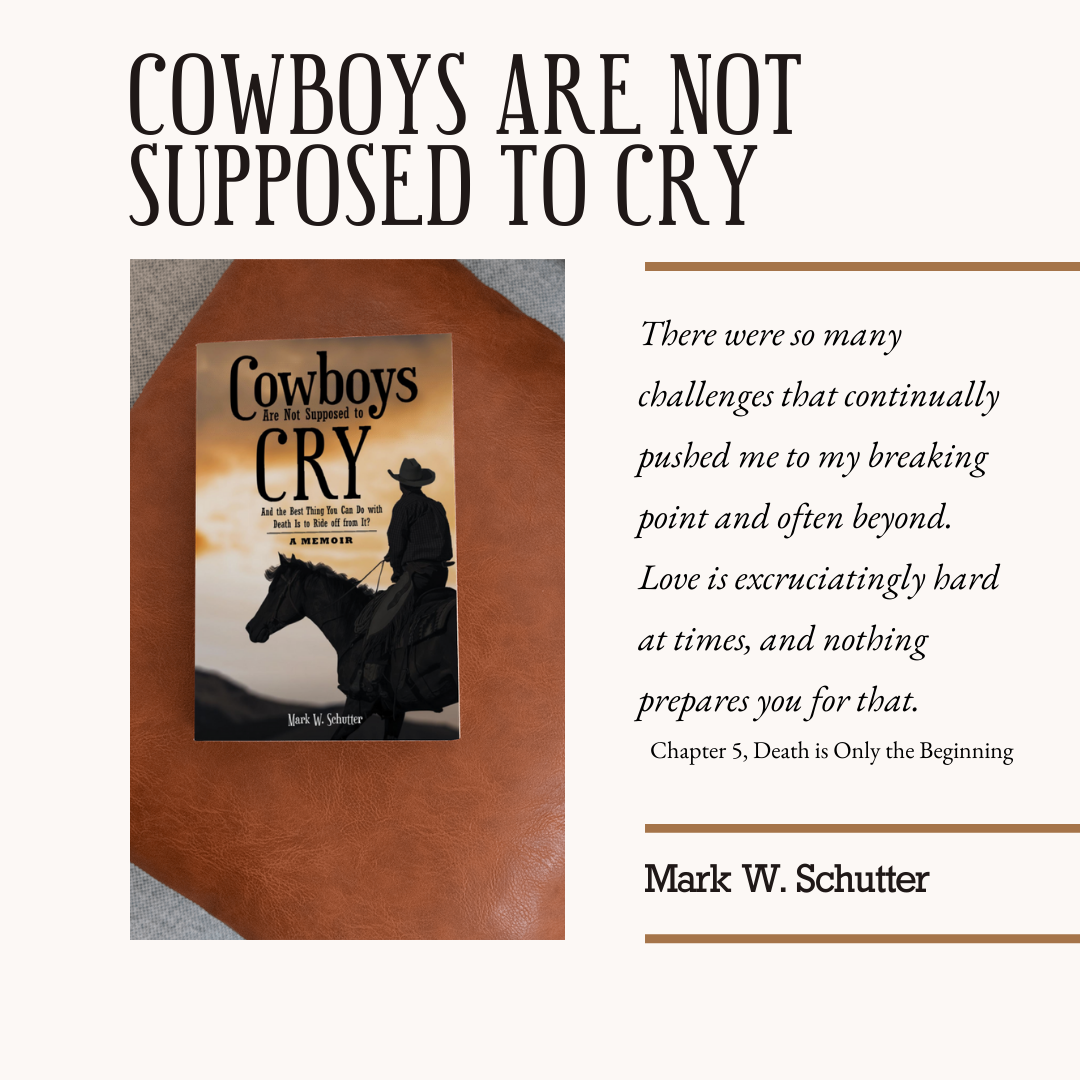 Grief, pain, loss, and trauma often leave you feeling as if you are going mad. Sometimes there is nothing you can do except to endure it for the moment as the succeeding minutes become hours, days, weeks, months, and years. The pain sometimes fades yet the madness continues to dance around the edges of our sanity. The world that was, that we believed and hoped would be, is no longer and never will be. It often doesn't make sense and I surmise that is where faith comes in.
Now faith is the certainty of things hoped for, a proof of things not seen. ~Hebrews 11:1

Tweet
Thank God for my faith in a life after the trauma and in an afterlife, that is what often keep me moving forward. I was in a fog for many months after her death as the world just seemed so wrong and yet, I soldiered on as best I could.
How can we be so surprised when someone dies when everybody already knows we are all going to die?

Chapter 5, Death Is Only the Beginning, Page 58 – Mark W. Schutter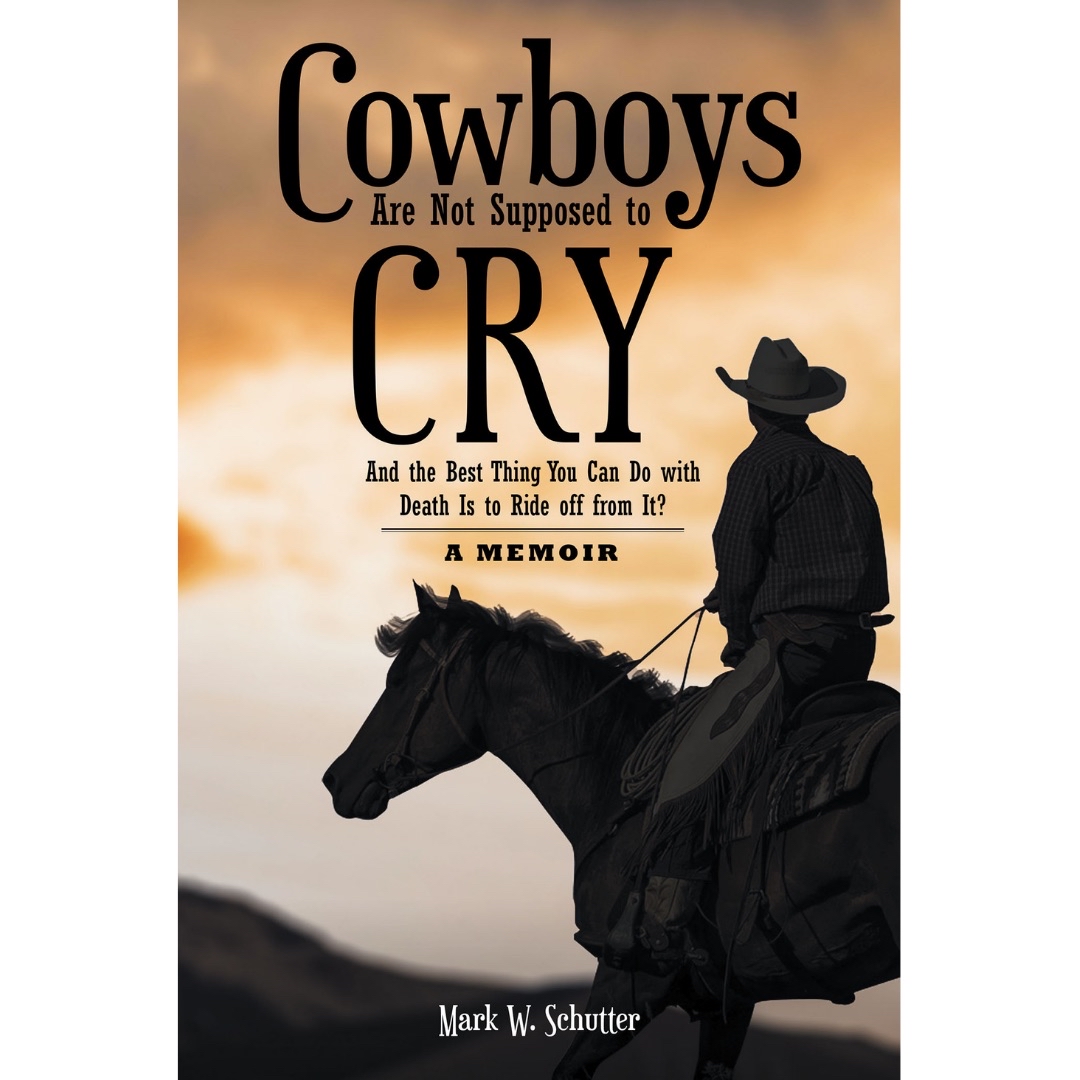 And then the world tells you that…
𝐂𝐨𝐰𝐛𝐨𝐲𝐬 𝐀𝐫𝐞 𝐍𝐨𝐭 𝐒𝐮𝐩𝐩𝐨𝐬𝐞𝐝 𝐭𝐨 𝐂𝐫𝐲
I struggled to weave this event into my life in a way that made sense because I had as her death was only the beginning.
Read my thoughts on the first four chapters of my memoir, links below, and watch for the next one in the series – Chapter 6, To Love What's Leaving
You can order your print copies and the e-book today, and one or two or three… as a gift for some else who is struggling. PAY IT FORWARD!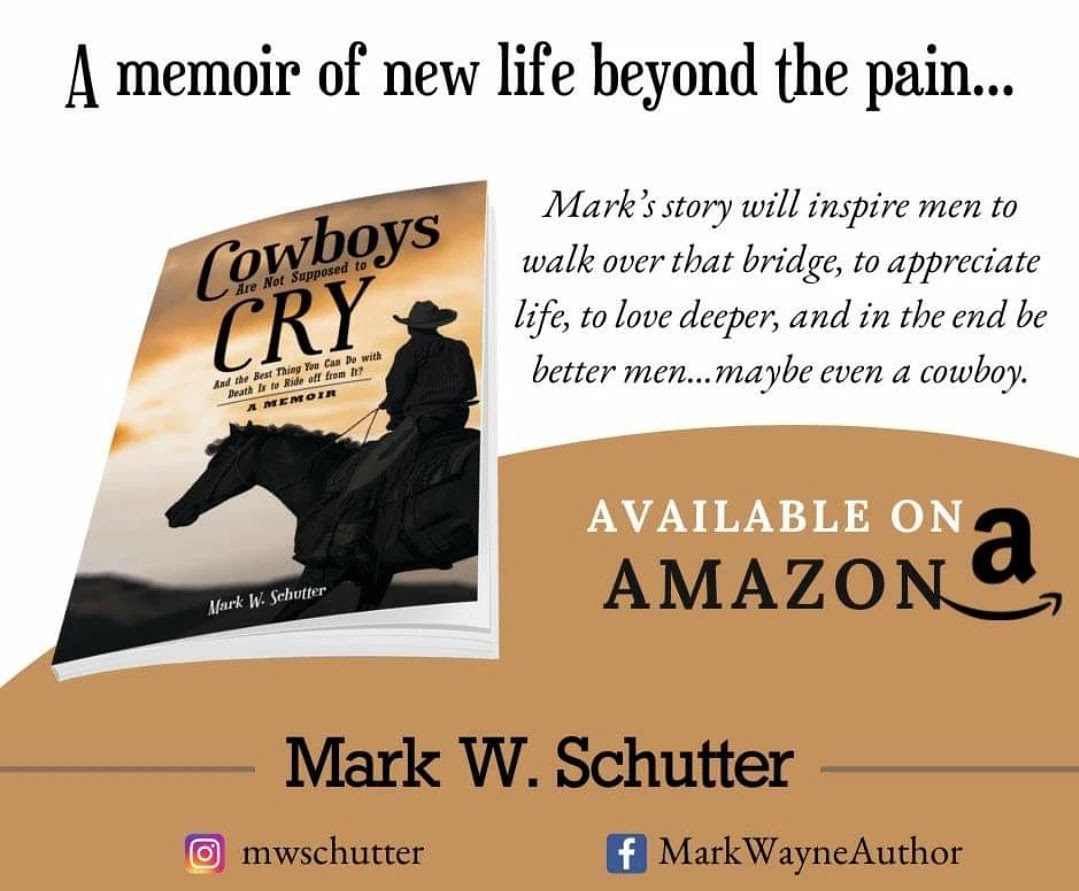 You can also contact me here on my website using the contact form to purchase signed copies. God bless!