We are all broken but sometimes, oh yes sometimes, the broken pieces of you and me come together beautifully. ~Mark Wayne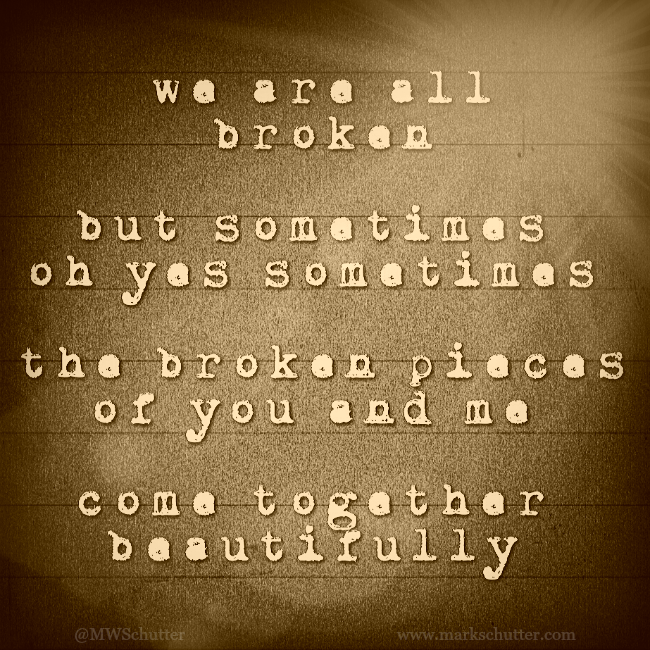 This chapter seems innocuous at first as I mention wandering through my thirties and into my forties after Luka died.
Moving on, as life continued, but not really moving forward.
There is a vast difference in my opinion, as time moves on regardless of what actions we take or don't take.
So much changed, in my mind, in my heart and in my daily life after Luka died.
I lived in fear for so long and it still rears it's ugly head even now almost thirty years later. The unknown and that we really have no control. Couple that with the feelings of grief that are so much like fear, as C.S. Lewis says in the book A Grief Observed.
The feelings of grief, loss, and pain often force us to reevaluate everything, or at least most things, for us to move forward. To start again, I don't think of it as starting over, just another book if you will. You don't throw everything away that you had, you carry it into the next story and each succeeding chapter.
I walk through a world remembering a young girl from over thirty years ago. Does anyone else remember? And I hear a voice in my head that asks,
"Will you remember me when forever comes and goes?"
Death of a loved one takes all we had, each promise and hope of a future together. It shakes the foundations of your belief and so often we simply, walk away burying the pain, the grief, the regret and even the love. Why?
Sometimes the scars are angry.
Sometimes they scream.
Sometimes the scars will bleed.
Sometimes they whisper.
Sometimes the scars…
are just what we need.
For it is in those moments that undoubtedly will continue to come, unceasingly as time moves forward, this is when we are free to choose the scars we will carry.
———————————————
Get your copy of Cowboys Are Not Supposed to Cry here >
And a review on Amazon or Goodreads would be very much appreciated. Thanks again!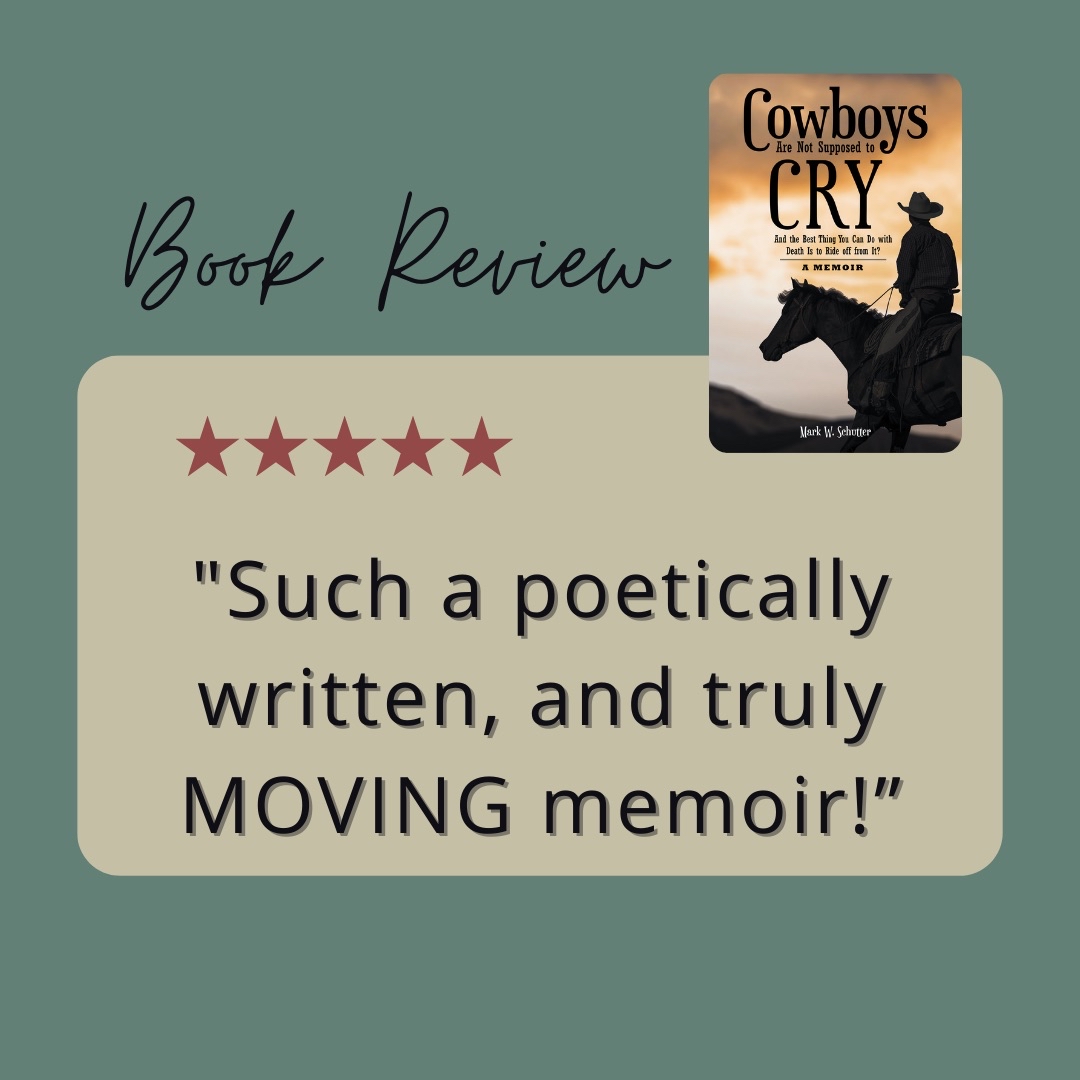 Read my thoughts on previous chapters of my memoir, links below.
Part 1 – Reconciling the Past
Part 2 – Embracing the Present
> If you are struggling with moving forward following a loss and searching for your best life after, reach out. Leave a comment or email me at: in**@ma**********.com
I'll follow up with some additional information and how to book a free call to chat and see if I can help. Thanks!
I am Mark W. Schutter, Grief Coach for Men and Author of the memoir Cowboys Are Not Supposed to Cry, and we all need a little support sometimes.