A short excerpt from my upcoming memoir 'Cowboys Are Not Supposed To Cry' to be published by Christian Faith Publishing in spring of 2021 (emphasis below added).
"I only want her to not be in pain."
He looked at me with a look of both sadness and resignation, his voice low and measured, "That is what I am focused on."
I nodded in agreement, and he turned and walked away. I watched him stride down the hall his white lab coat flaying out at his sides. Standing for a moment alone, I collected myself midst the noise of the corridor.
Forcing myself to turn, I slowly walked back into the hospital room. I plastered a smile on my face and buried the fear so far down where I believed it could never be unearthed.
~Mark Wayne ©2020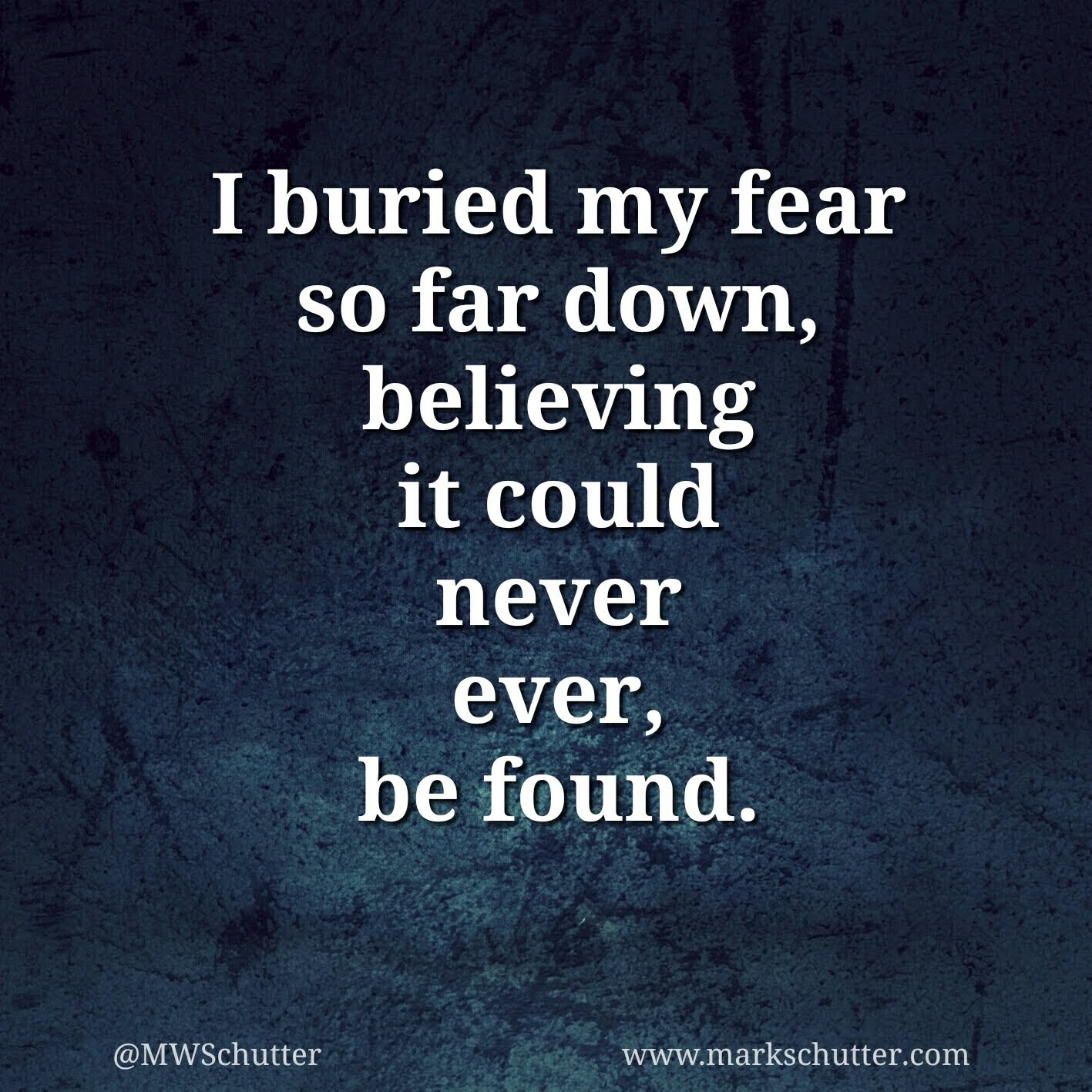 What have you buried?
What if it were to be found?