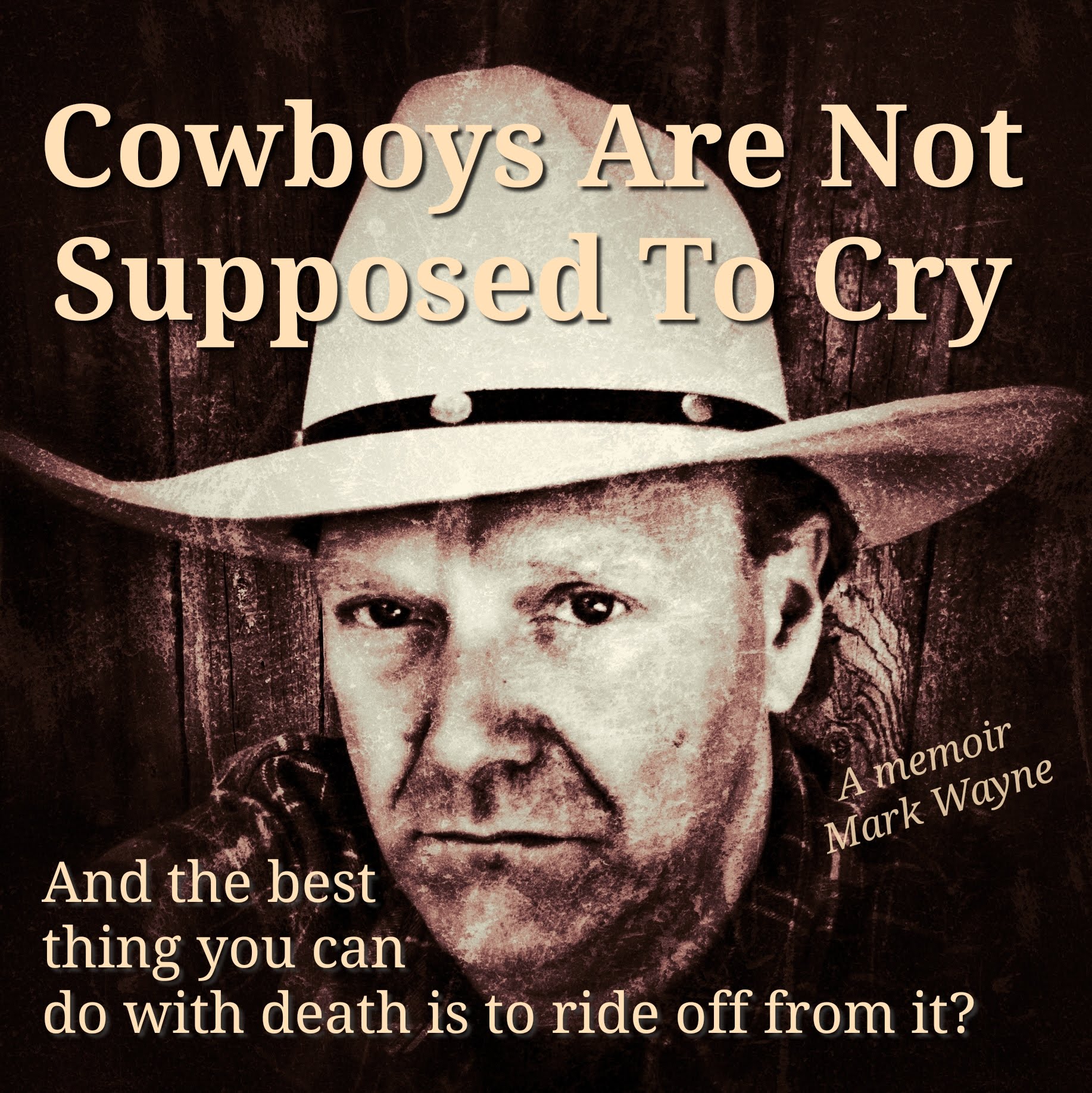 The journey has begun from draft manuscript to published book.
Please Note: This is most likely not the final cover only a draft I created.
The manuscript, about the author bio, back of the book blurb and foreword have all been submitted to the Editing Department. Next steps is comprehensive edit with suggested changes submitted back to me for further editing and approval. It is a little nerve-wracking and exciting at the same time.
The foreword was written by a good friend of mine who I first met through a professional relationship many years ago. The following is a short excerpt from the foreword he wrote for my book, which I absolutely love. He captured the theme, tone and purpose of my story perfectly. He knows my journey intimately and I am honored he would do this for me and very appreciative.
"This book is for people who have had real pain. People who have loved and lost, and are struggling to move on." #Memoir #Foreword #UpcomingBook > 'Cowboys Are Not Supposed To Cry'

Tweet
I have also submitted ideas to the Cover Design Department to begin the process of creating a book cover. I look forward to the creative ideas from the cover designer. More to come on that progress in a future post.
I will leave you with this – if I can write a book so can you if you want to. It took me over 25 years to finally complete the manuscript. Many years of contemplation, learning, living and healing until I could pull it all together into a whole over the last 3 years. And now I am a mere months away from having a published book in my hands and maybe yours!
You can > Reconcile your Past, Embrace your Present, and Redeem your Future! #LiveYourDreams #JustBelieve #HopeLives #Memoir #Grief

Tweet
LIVE YOUR DREAMS