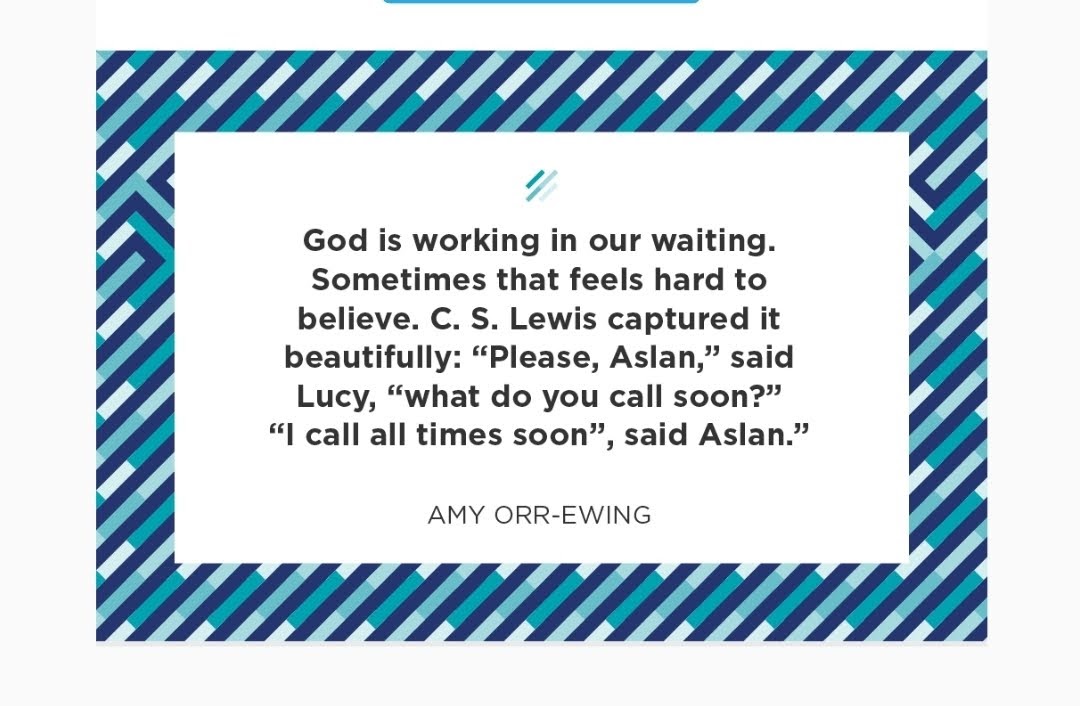 God is working in our waiting. Sometimes that feels hard to believe. ~Amy Orr-Ewing #quote #faith #trust

Tweet
I know I am in the midst of my own waiting and wondering if answers will come soon to questions I have. Just to list a few things:
As of the writing of this post I am waiting for edits on my memoir manuscript – Cowboys Are Not Supposed To Cry, when will those be returned?
Wondering will I be able to find editors, that I can afford, to review my novel trilogy – The Chronicles of Faith?
Can I write another novel during NaNoWriMo with so many ideas running through my head and other commitments?
And then there is the pandemic and the election here in America, what now?
Our families financial situation, will it get better or worse?
My daughter just turned 16, what am I to make of that? 😁
We can only control ourselves, our responses and not others. So I will try my best to rest in the unknown and trust, knowing that God's promises are to come soon. What about you?
He will soon fill your mouth with laughter, and your lips will shout with joy. ~ Job 8:21 ISV
But do not let this one fact escape your notice, beloved, that with the Lord one day is like a thousand years, and a thousand years like one day. ~ 2 Peter 3:8 NASB
And behold, I am coming quickly. ~ Revelation 22:7 NASB #Promise #Truth #Faith #WarriorPoet

Tweet