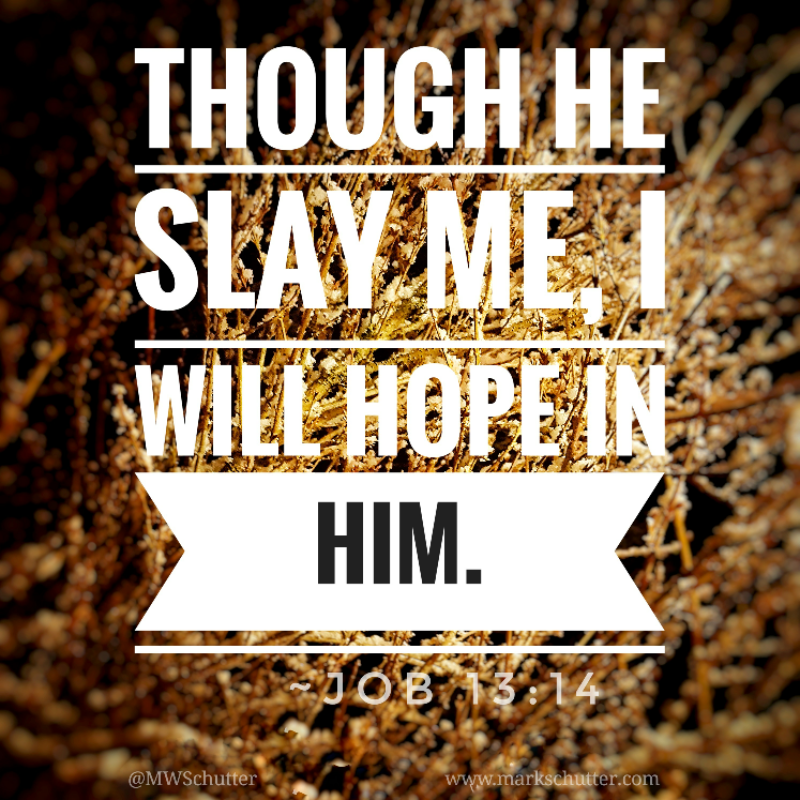 Though he slay me, I will hope in him. ~Job 13:14 #Encouragement #Faith #Motivation

Tweet
It has been a rough last few weeks. Truth be told it's been a rough past few months and even the whole year of 2020. I am not even talking about COVID-19, stay at home orders, social distancing, fears of infection from the virus, racial and civil unrest or even the current chaos of our political system.
Simply said my family has watched a beloved member's health slowly decline. So much so that in the end it is hard to see who they once were. Illness and disease can do that to you.
Yet we can still hold hope, for ourselves and others, of better days ahead. As Job's faith stayed fast even during his trials, I pray that we can all do the same.
Trust in the LORD with all your heart. And do not lean on your own understanding. In all your ways acknowledge Him, And He will make your paths straight. ~Proverbs 3:5-6

Tweet
Stay the course, live your dreams, and just believe, hope lives.