During an evening walk with my daughter I was taking pictures of the sunset in a forest in Western Washington.  Upon returning home and editing the pictures for uploading I noticed something peculiar.  The sun appears to be perched on the top of the wooden stump but just to the lower left of the sun there appears to be a face peering out from in the leaves of the trees? 
The first picture is the original with no editing except for a drop shadow border.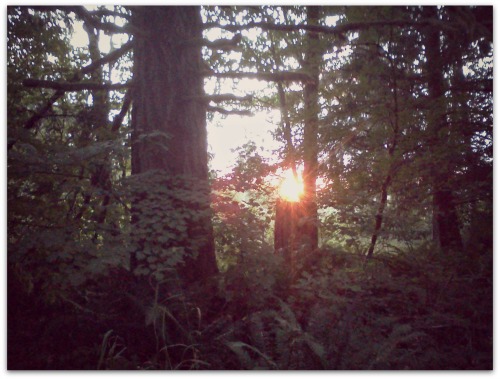 This picture below highlights the area where the face seems to appear with the rest of the surrounding area blurred out.
  What do you think?  Was something staring at us from the forest?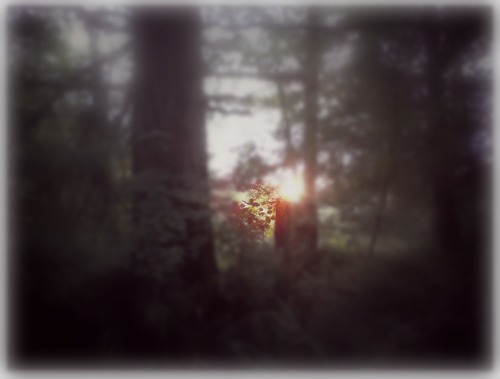 Photo editing done using PicMonkey