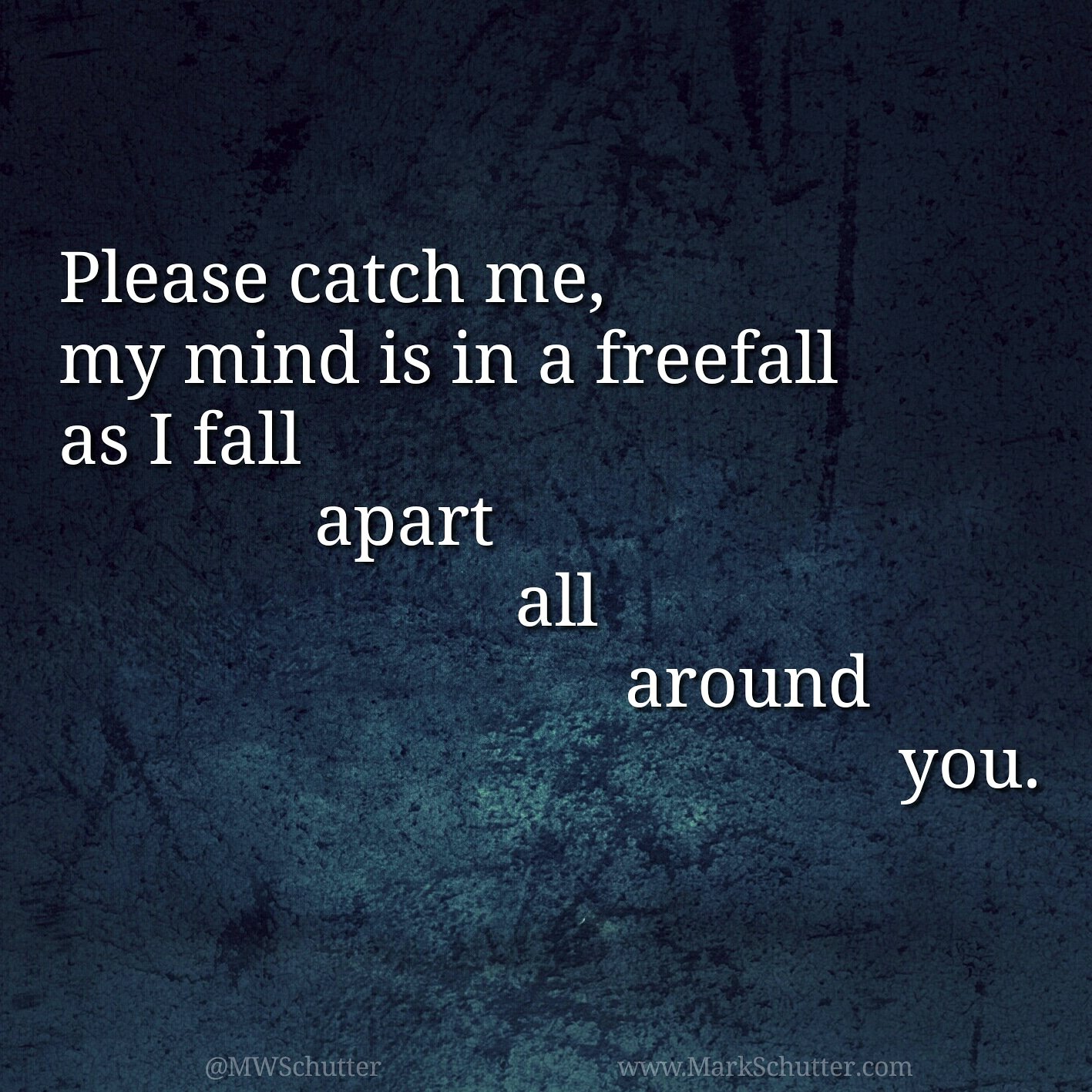 In the middle of the night, in the silence, in the darkness the voices in my head often scream the loudest causing my thoughts to freefall, piercing my heart. ❤
Do you have someone who you can trust to always catch you when you are freefalling?
My God is always there to catch me of that I do not doubt. Yet, sometimes I need someone with skin on. 😉
For me, this is my beautiful wife. My warrior queen who has stood by my side for over 25 years. Day in and day out she battles the enemies of our hearts, souls and minds. Enemies from within and from without.
I am blessed!
She reminds me what love, courage and grace were always meant to be.
Who will catch you when you are freefalling?