A 'Throwback Thursday' picture of where my love for horses all began!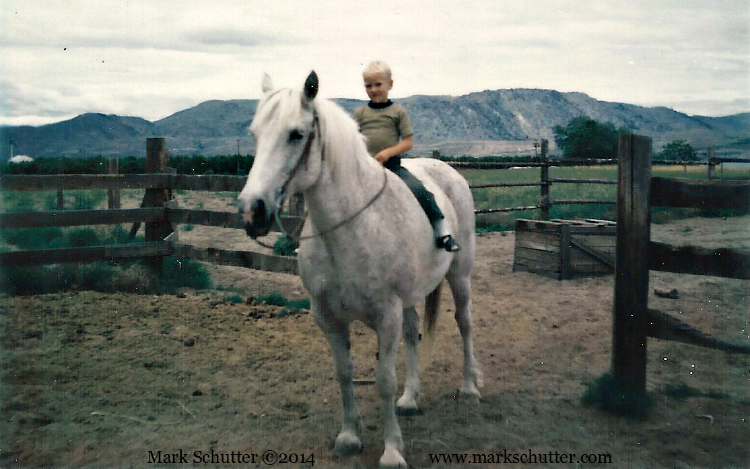 I could not really say if this was the very first time I rode a horse by myself, but it definitely was part of what started my journey and love for horses.  I believe this was taken around 1970 when I was 5 or 6, on my uncle's ranch in central Washington state. (Someone correct me if I am wrong! :))
During my lifetime there has only been one short period of time when my family actually owned horses and this was when I was in high school.  My love for this amazing animal has never wavered.  I have always looked for opportunities to ride and be around horses.  From hunting and pack trips into the wilderness, beach rides and even climbing over fences to ride horses in a nearby field.  Yes, my friends and I got caught and got into trouble! I even started studying veterinary science in college, before turning to pursue my other passion, art.
If you browse my artwork here on the blog in the tab Art Gallery or on my Fine Art America site you will see the image of the horse as a recurring theme.  The challenge of capturing the essence, power, beauty and poetry of this animal I love so much continues to drive me, today.
I guess you could also say it has come full circle as my daughter is now pursing her dreams of horses.  She is taking riding lessons in the Hunter English style from Josie Gillespie of Gillespie Performance Horses. We currently rent a horse for her to ride named Taj Rico, but we just call him Rico.  Rico is the only registered Spanish Arabian all white pinto, and just a beautiful horse.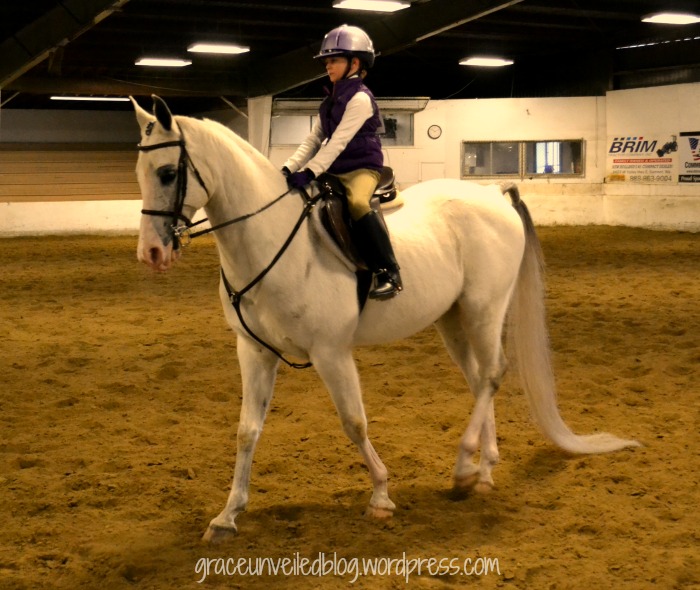 The above picture is from Grace Unveiled, my wife's blog, and her post 'Arabian's' about our daughter's riding. You can also see more pictures under her recent 'Thankful Thursday' post.
Now, tell me what is your passion?