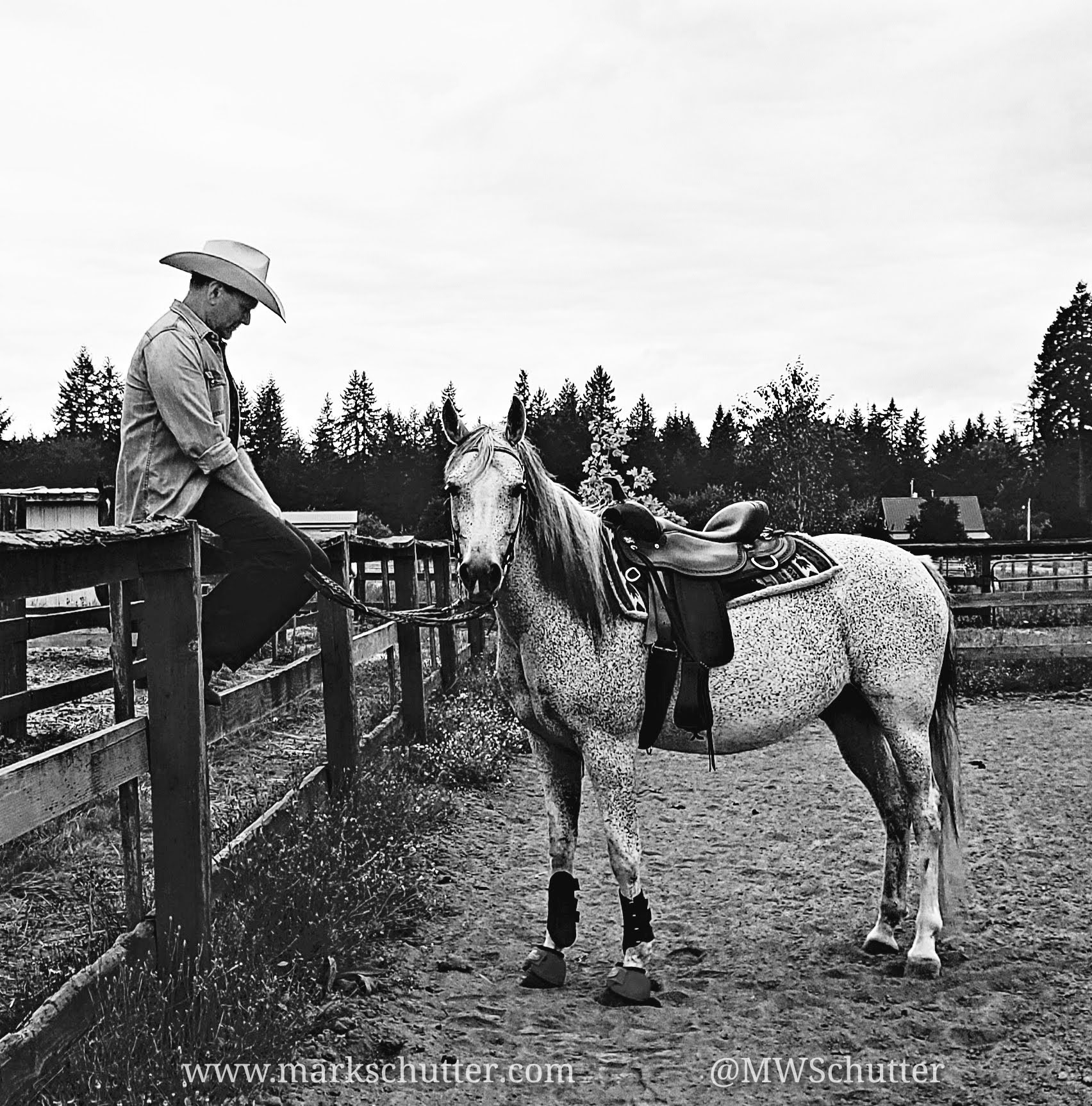 𝗖𝗼𝘄𝗯𝗼𝘆𝘀 𝗺𝗮𝘆 𝗻𝗼𝘁 𝘄𝗮𝗻𝘁 𝘆𝗼𝘂 𝘁𝗼 𝘀𝗲𝗲 𝘁𝗵𝗲𝗺 𝗰𝗿𝘆𝗶𝗻𝗴 𝗯𝘂𝘁 𝘁𝗵𝗲𝘆 𝗱𝗼𝗻'𝘁 𝗺𝗶𝗻𝗱 𝗶𝗳 𝘆𝗼𝘂 𝘀𝗲𝗲 𝘁𝗵𝗲𝗺 𝗽𝗿𝗮𝘆𝗶𝗻𝗴!

Tweet
Sometimes you just need to slow down and breathe in the moment. It has been a crazy couple of weeks and with everything going on around the publication of my memoir. The other evening I was blessed to go out to the barn with my wife and daughter. It was a quiet evening just the three of us and the horses, those are the times and the memories I cherish.
What about you?
As we approach the upcoming release of my memoir > 𝘾𝙤𝙬𝙗𝙤𝙮𝙨 𝘼𝙧𝙚 𝙉𝙤𝙩 𝙎𝙪𝙥𝙥𝙤𝙨𝙚𝙙 𝙩𝙤 𝘾𝙧𝙮 as a precursor I encourage you to take a listen to the conversation with Ronit Plank as a guest on her podcast 𝗔𝗻𝗱 𝗧𝗵𝗲𝗻 𝗘𝘃𝗲𝗿𝘆𝘁𝗵𝗶𝗻𝗴 𝗖𝗵𝗮𝗻𝗴𝗲𝗱 last January talking about life, death, grief and healing.