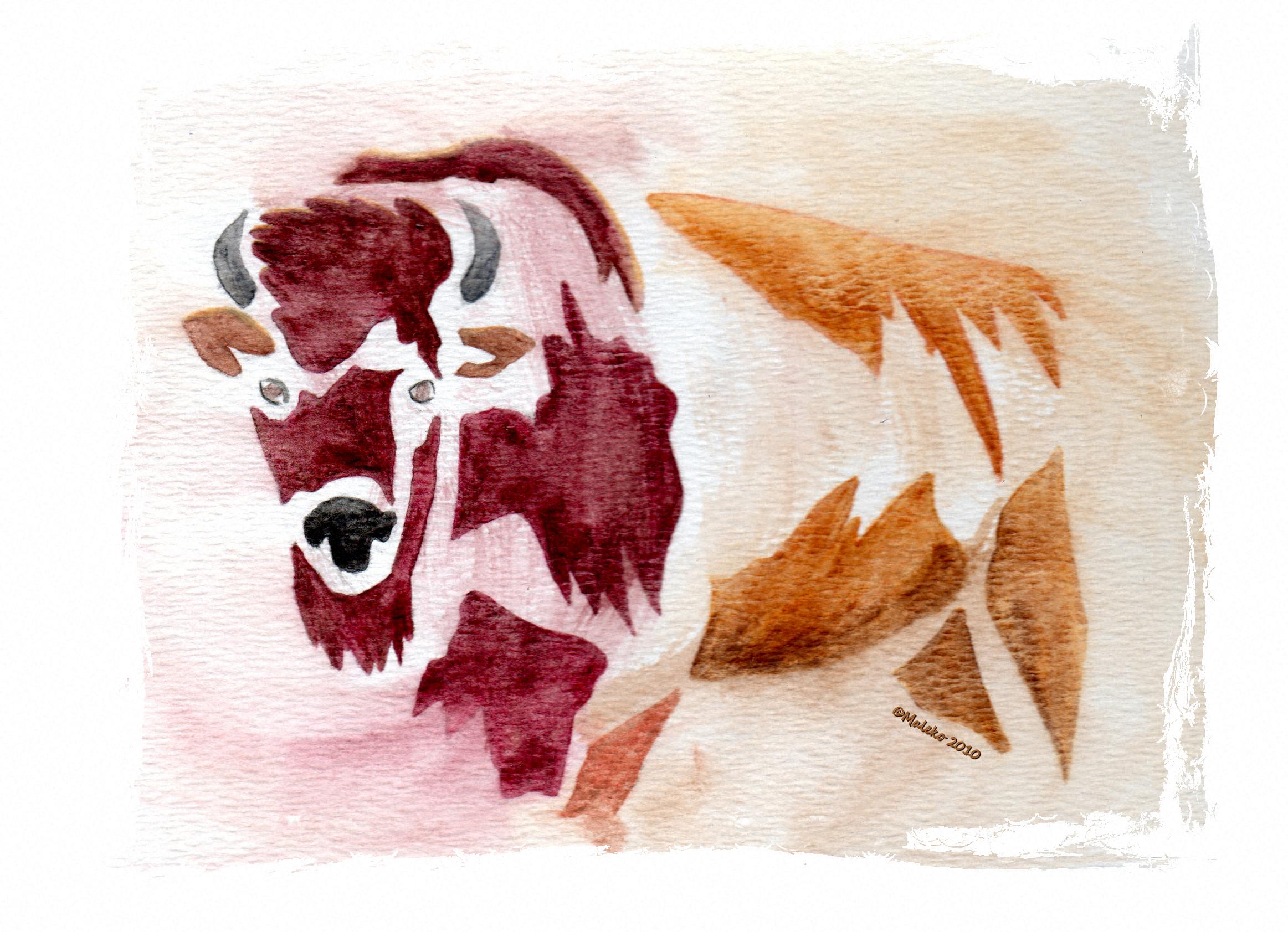 "An American Icon" Mark Schutter ©2010 Watercolor Pencils
The American Bison is a true original and its image takes us back to a seldom remembered past when they roamed freely over the land prior to their decimation almost to extinction at the hands of man. In this image from my goal was to capture the simple beauty, strength and majesty of this truly magnificent animal. 
So much of history is lost to the echoes and which version of history depends on who is telling it. Each side has an agenda in which the truth can easily get lost. We forget that we all are from somewhere and traveling our paths around this spinning green ball hurtling through space and time.
We lift up people for one good act then tear them down for one bad one. We admire the thought and criticize the action that follows.

Tweet
If we were to measure the worth of every human being on whether they never fell short, all would fall short. Only Jesus Christ walked this earth not committing a sin. We lie to others, hiding the truth even from ourselves that we would never do such a thing. For we are better than them. Are we really?
Aren't we all just sinners, and don't we all need saving? That is where our commonality lies, that it is only by grace that we can find healing.
#JustBelieve #HopeLives #GraceChangesPeople
Happy 4th of July America!
We can and must be better than this!