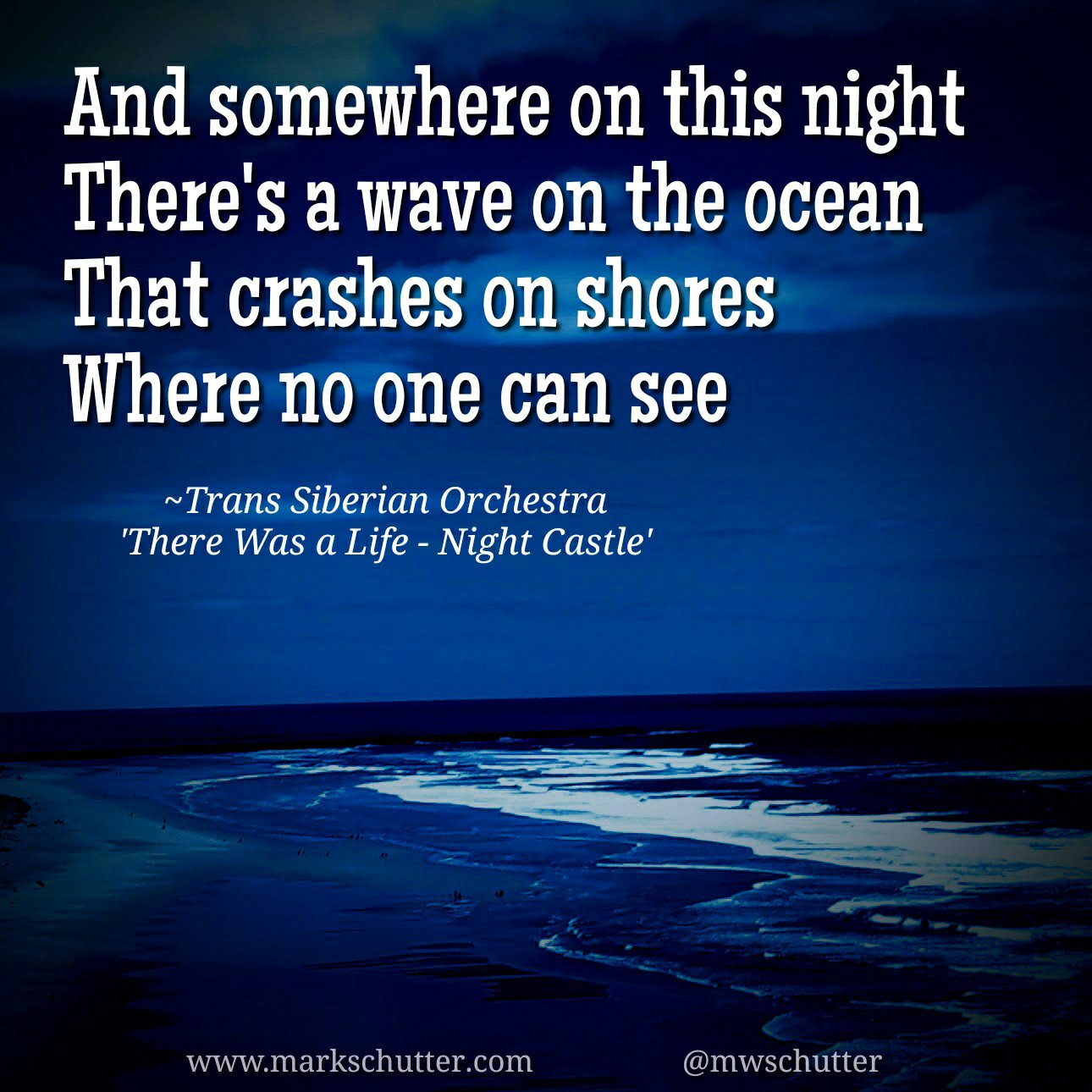 As we face tightening restrictions due to COVID-19 all over the world, the US and the state in which I live, the lyric above got me to thinking about how much we really have no control over. We spend so much time and energy trying to control things in our lives. We schedule and plan out our tightly controlled days and when it does not go according to plan, what then?
So much is happening outside of our control:
There are waves crashing on beaches that no sees.
There are flowers blooming on high mountain tops of snow.
There are packs of wolves running across ridge lines in forests unseen.
There are trees bending from the force of the winds and weather.
There is birth, life and death happening all around us.
What is happening around you for which you have no control? #WickedQuestions

Tweet
For the sake of our own sanity and mental health, we must learn to detach from that over which we have no control. To trust in a good outcome, to hope in a better tomorrow, and a better future for those who come behind us.
#JustBelieve #HopeLives