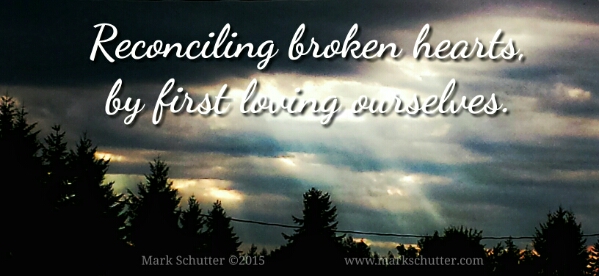 Waiting
and watching,
the rising and setting sun.
Realizing
dawn breaks,
the nights lonely grip.
         
Healing
in this life,
is really never perfect.
      
Forgiving
painful hurts,
moving forward letting go.
Reconciling
broken hearts,      
by first loving ourselves.
~Mark Schutter ©2015
#JustBelieve  #GraceWins  #HopeLives