"I'm alright."
A man says "I'm alright" when asked how he is because nobody cares?
I tend to disagree with the last line in the audio of the video that a man simply responds "I'm alright" because no one f&%king cares. I think others, men and women, do care.
The problem is we don't always know how to care or show that we care. We don't know what to do or say, especially men. We get uncomfortable with the feelings and vulnerability that this question invokes. Life is a struggle at times and no one is immune. Why can't we acknowledge the struggle and the pain that we may be feeling?
Are you uncomfortable sharing your true feelings and if so why?
I think we have been programmed, again especially as men, to ignore our feelings of sadness, pain, regret and grief. And women are programmed to expect men to respond this way. Remember boys, and men, are supposed to be tough and strong. But why do we stereotype a man who is hurting and feeling as not being strong and tough?
What strength does it take to confront our pain and heal from it?
I talk a lot about expectations, real and perceived, that I accepted from society, family, friends when I was grieving. The impacts it has had on me and the struggles in my book – 𝘾𝙤𝙬𝙗𝙤𝙮𝙨 𝘼𝙧𝙚 𝙉𝙤𝙩 𝙎𝙪𝙥𝙥𝙤𝙨𝙚𝙙 𝙩𝙤 𝘾𝙧𝙮.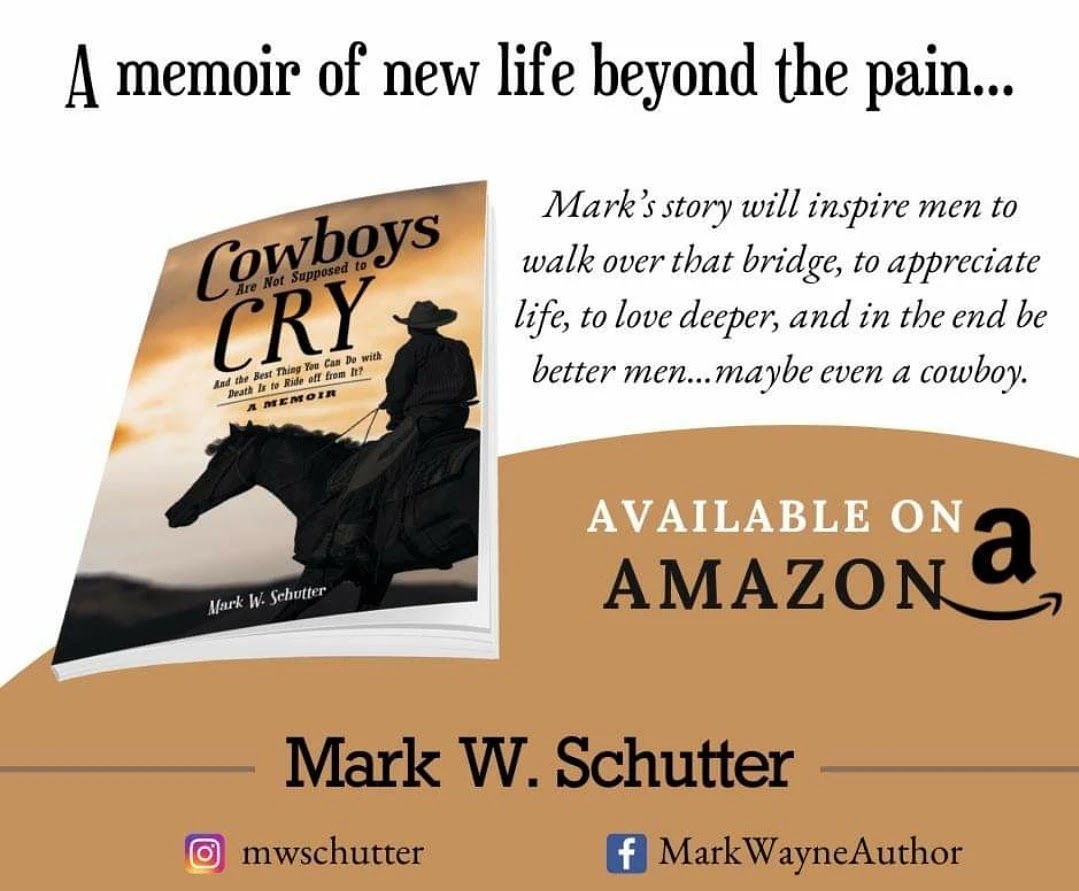 When you ask a man how he is and he says "I'm alright." #CowboysAreNotSupposedtoCry #MentalHealth #Men #Healing #LifeAfter #Trauma #Pain #Loss #Grief

Tweet
What emotions and feelings are you hiding from others?