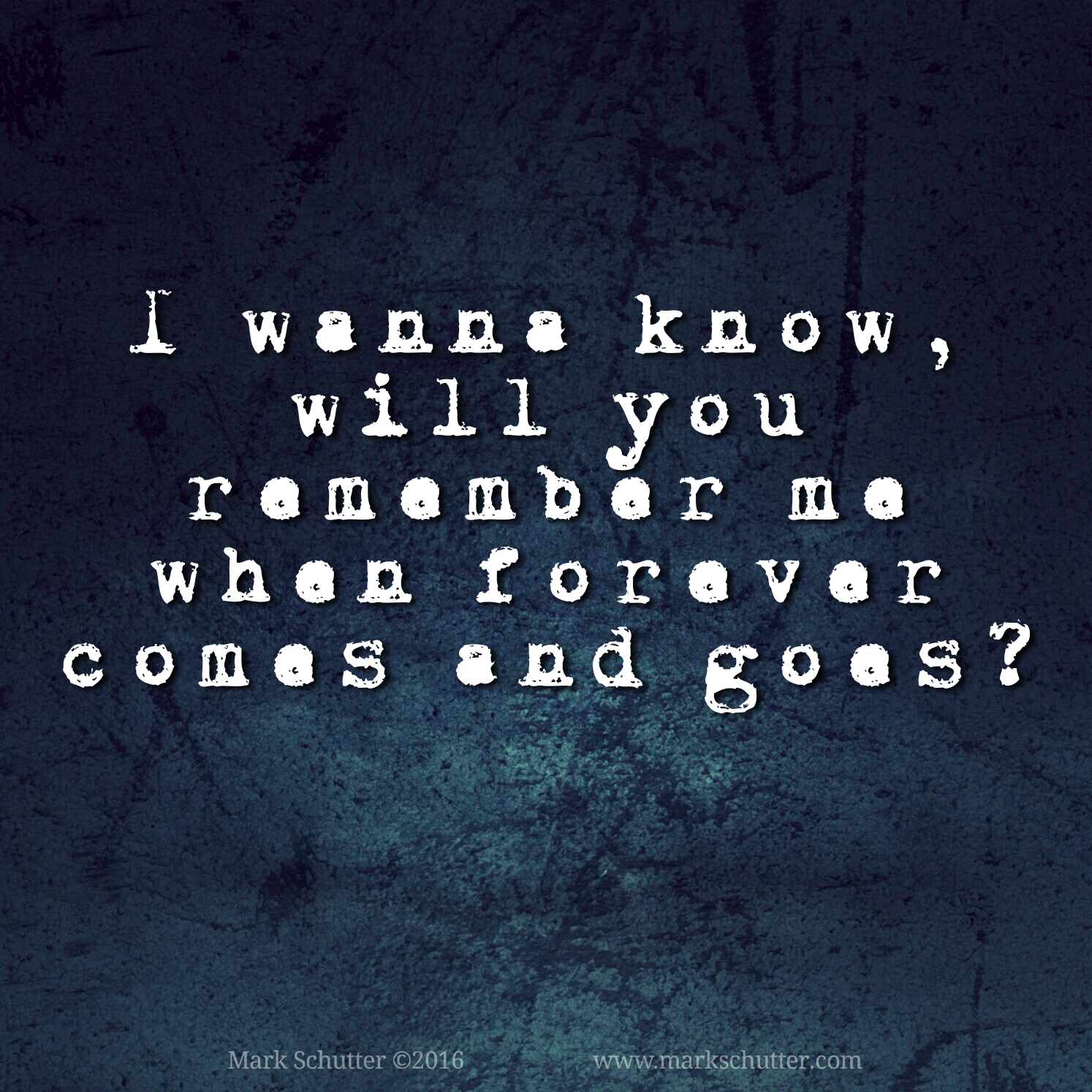 "I wanna know, will you remember me when forever comes and goes?"
We have all made promises to do this or that. Promises we swore we would keep forever.
In the end forever comes and goes.
We are left alone, holding onto the empty promises made by others. Or perhaps we broke our own promises with our own hands.
Either way, I believe the question remains that haunts each of us.
Will you remember me?