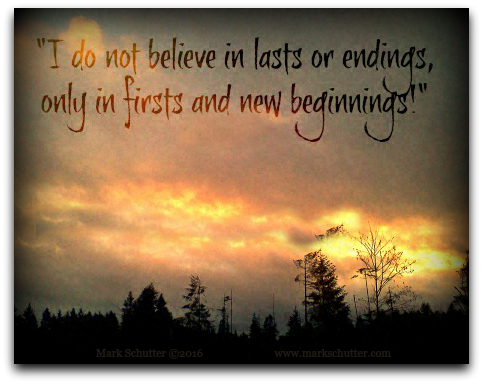 To paraphrase Soren Kierkegaard, life must be lived forward but can only be understood backwards. Thus, does it not suggest that our lives are in front of us?
We live, we love, we laugh, we cry, we suffer and we grieve, and only afterwards can we understand the meaning behind the moments.

Tweet
Go forth today may friends and live, each ending can be a new beginning, it is within our power to chose how we will live this day!
#JustBelieve #HopeLives #LiveYourDreams #CommitIntentionalActsOfKindness
P.S. – August is my birthday month and I plan on celebrating and living it to the fullest! 😉