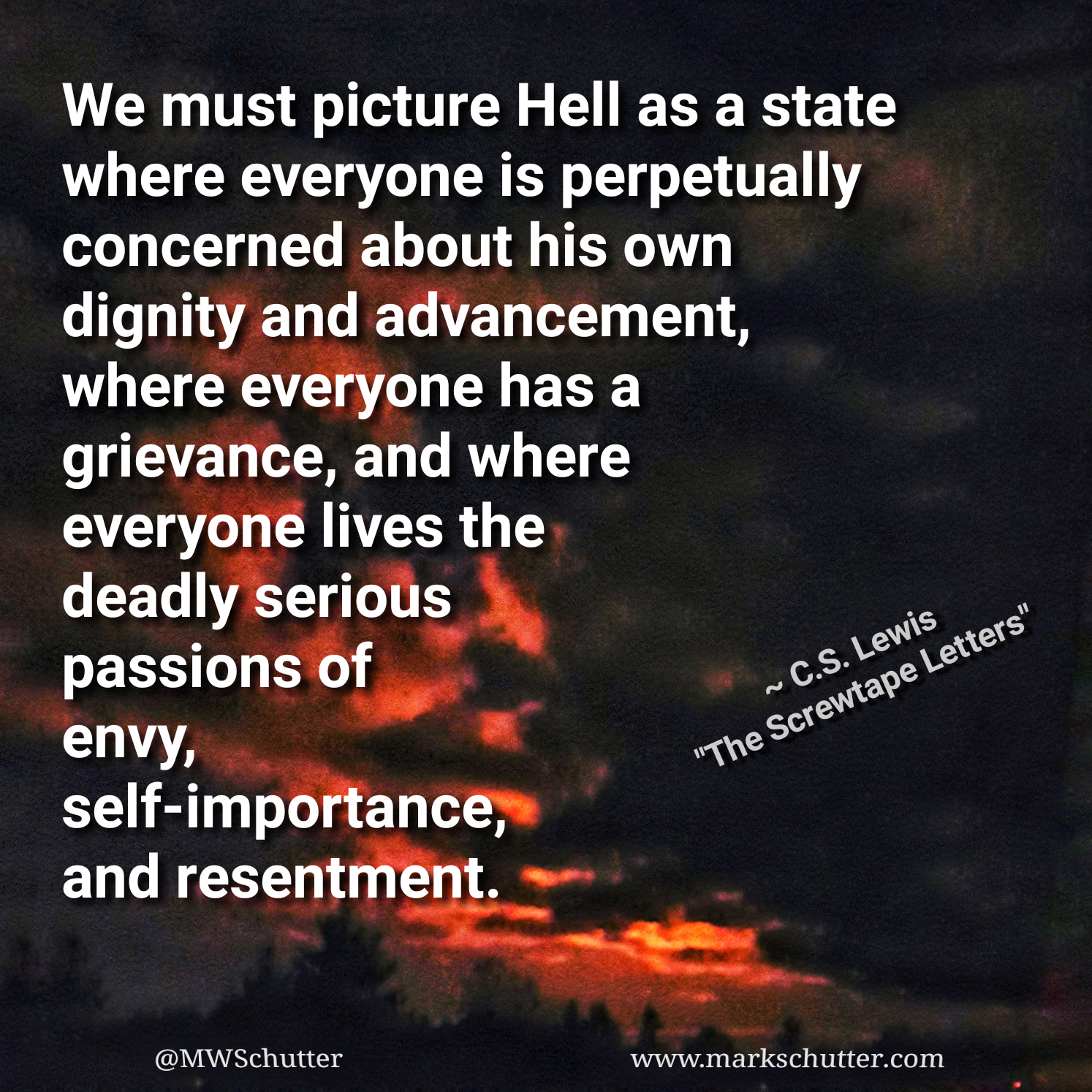 What's becoming of our world?
What's becoming of us?
So much anger, envy and hate. I think C.S. Lewis got it right. How have we strayed so far from loving one another? We can and must be and do better than this.
Be angry and do not sin; ~Ephesians 4:26

Tweet
With all that is going on it is a time to be angry. But let it be a righteous anger that leads to better things. Not sin, hate and more destruction.
The only thing necessary for the triumph of evil is for good men to do nothing.
~Edmund Burke

Tweet
The world needs warriors right now. Those who stand in the gap for others with honor and integrity. Warriors who will fight against the darkness, beginning with the darkness in our own hearts.
#JustBelieve #HopeLives #LoveChangesPeople
Be a Warrior!