It is the eve of National Novel Writing Month 2019 (NaNoWriMo 2019), where we crazy writers jump in with both feet attempting to write at least 50,000 words in 30 days.
This is my second year in s row and 4th overall. I have accomplished the feat (50,000 words) each time and "won". What that really means is I know have 3 shitty first draft manuscripts that I need to start editing. Yikes!
Well this afternoon I received notice that 3 of my poems had been selected for the short list and will be included in the Broken Hearts, Healing Words – An A.B.Baird Anthology.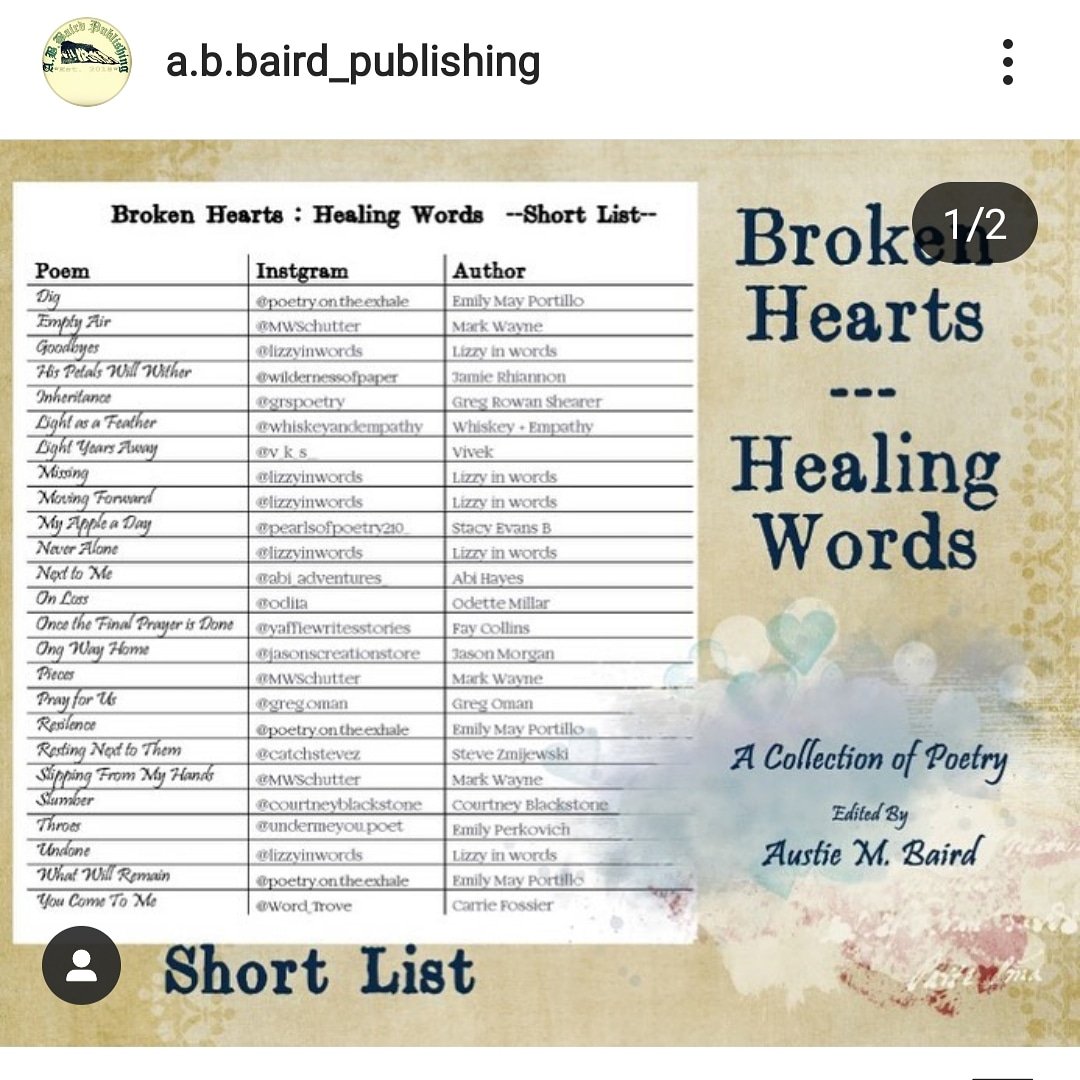 I am so beyond grateful and freaking excited. Did not really expect this. Just goes to show sometimes it's all worth it.
Keep writing my friends! You have a story that only you can tell whether it's poetry, short stories, novels, fiction or nonfiction. #GetYourWriteOn
#JustBelieve #HopeLives #LoveChangesPeople