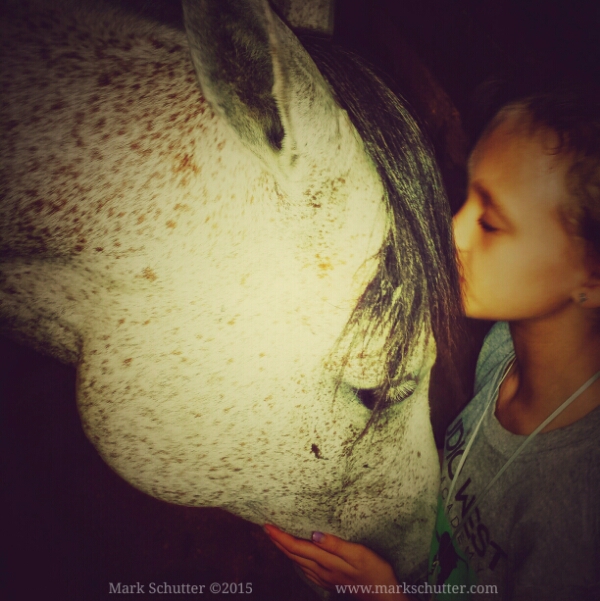 Love at first sight
A beacon across the cold night
Two hearts held tight
~Mark Schutter ©2015
If you've followed me here on the blog or on any other social media you probably know that my daughter loves horses, as do I. She has been competing for two years riding a horse owned by her trainer, which she kindly gave my daughter half ownership of until she got a horse of her own.
Well, next year she moves up in class and the competition is sure to get tougher. So we started putting out feelers to see what horses might be available, not really expecting much and having plenty of time to look.
We immediately were contacted by three people who had horses for sale that fit what we were looking for. The first two were a no go. My daughter was frustrated and not looking forward to go see and ride the third.
You can guess what happened next. Yep, love at first sight. They seem to be a perfect match and her trainer says this is a horse that has the potential to take her as far as she wants to go. We are currently leasing the horse to see how it goes before we shell out money to buy. My daughter has been riding everyday except one over the past week and is trying to come up with a name.
His registered name is Silver Sight, full blooded Arabian. Oh my, what are we getting ourselves into? Just helping our little girl chase her dreams, we love our children don't we? This story is sure to be continued, stay tuned.