I recently submitted 7 poems to A.B. Baird Publishing for inclusion in the upcoming anthology "My Still Waters." The theme of the anthology is poems related to self-hope, self-discovery and healing.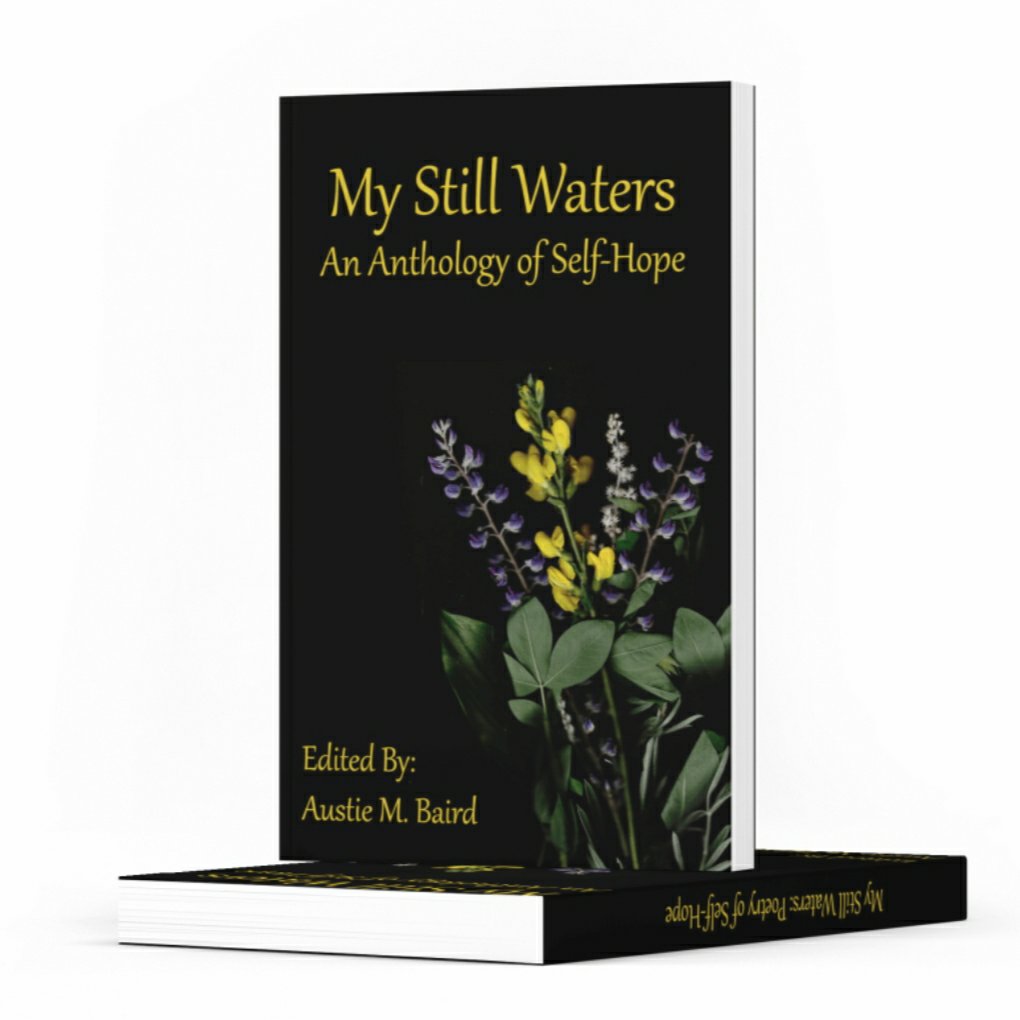 My poem submissions included:
Healing is Never Perfect
Just What I Need
My Black Heart
My Broken Mind (honorable mention)
New Chapters
Wake the Beast (short list)
Words I Wanted to Say (honorable mention)
The publishers narrowed the list to 120 poems for inclusion and a couple of weeks ago I received notice that 5 of the 7 had been selected to be published in the anthology. Better yet two received honorable mentions and 'Wake the Beast' made the short list of the top 25.
The first two lines of my poem are:
I tiptoe around afraid to wake the beast – He rests sleeping his power unreleased "Wake the Beast" #poetry #poetrycommunity #amwriting #writerslife

Tweet
And now I have received another notice that this poem, 'Wake the Beast' was selected for the top 11. I am so honored and excited. There are so many talented poets and writers out there and to be chosen is wonderful. The final 11 pieces now move to the final round of judging for the competition and the winner will be announced on Monday, July 27.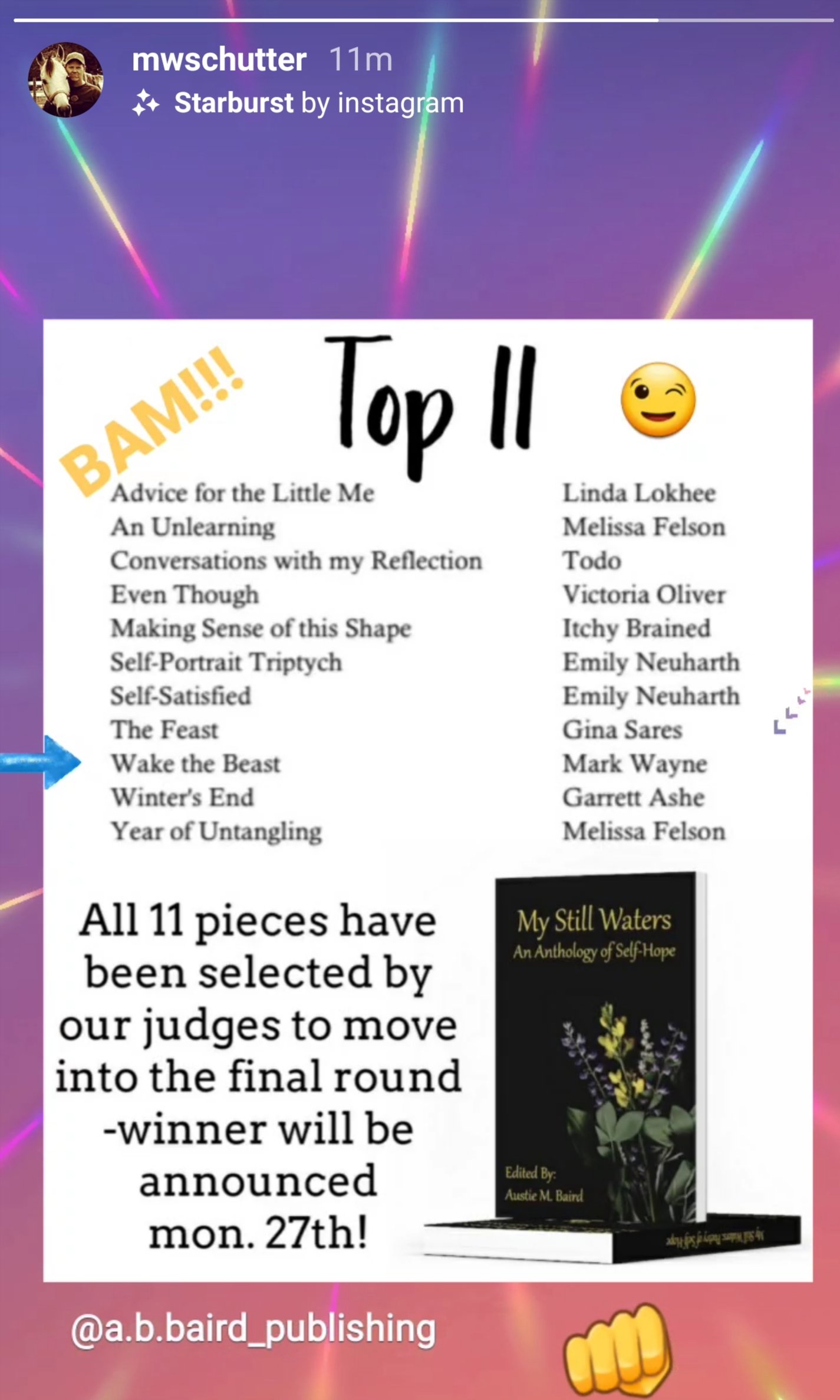 Additionally all 11 poems will be posted on the A.B. Baird Publishing website and Instagram page. There they will compete for your votes and the title of "people's choice."
Voting begins next Tuesday, July 28 the day after the competition winner is announced. I encourage you to visit, read the poems and vote for your favorite.
If it happens to be mine 'Wake the Beast' I would be honored and I thank you in advance.