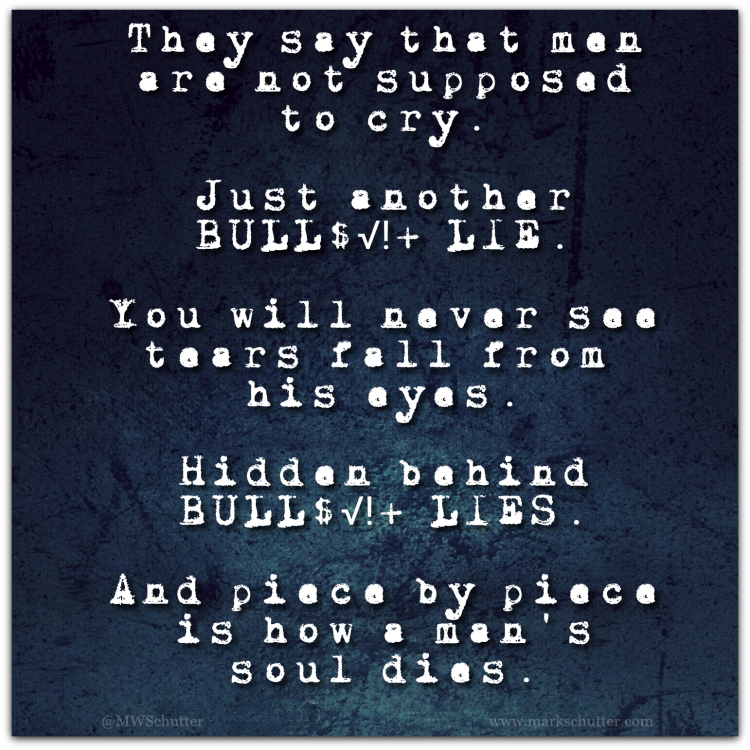 Piece by piece, day by day,
little by little and moment by moment
over the years until… there is nothing left.
That is how the soul dies.
They will tell you what to do, who to be and what to say.
So, who are they?  And why do we listen to them anyway?
We feel it isn't right, but allow ourselves to stray from our truth losing our authenticity. We go through life in a daze hiding our strength, never letting them see us cry and then, there is simply this.
Is this a weakness, a failing, a lack of … something?
In our empathy we truly love and care for another with no ulterior motives.  Only when we acknowledge our own fears and failures can we even begin to offer some of the better parts of ourselves.  You have exactly what you need and someone needs what you have to give.
Acknowledge your fears, feel the sadness, celebrate the joys, love others relentlessly, believe in hope, grab hold of life and never let go!