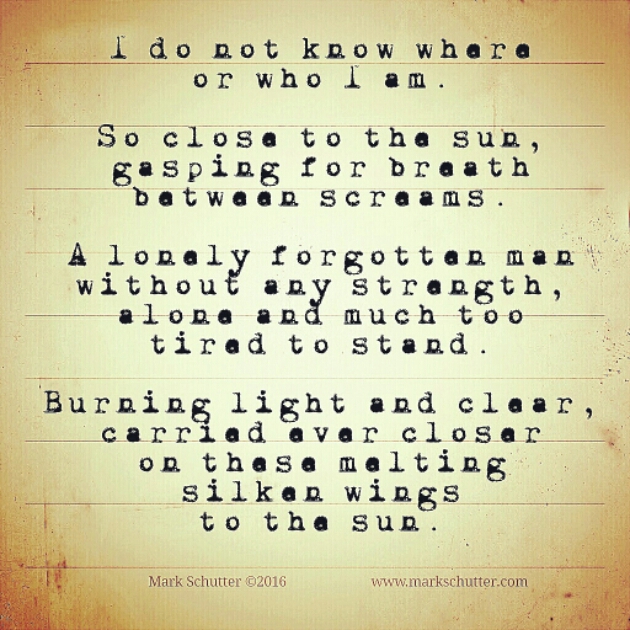 Sometimes, it seems as if we are flying to close to the sun. Our lives are scorched with a myriad of questions and our faith is tethered to a tattered string of emotional turmoil.
In those times there is hope!
And maybe in those times it is God himself who is taking us on this flight. To burn away the self-centeredness and pride that the enemy so easily snares us in.
Remember who your real enemy is and it is not you!
And, lest you forget or need reminding. Do not be afraid, just believe for you matter and the world needs you.
We are meant for so much more, we were meant for life and life abundantly!
#YouMatter #LoveChangesPeople #JustBelieve #GraceWins #HopeLives