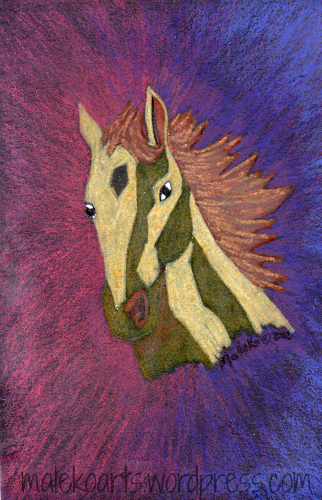 The above drawing is my contribution to the TWITTER ART EXHIBIT: LA to benefit Art Division, a nonprofit (501)(c)3 organization dedicated to training and supporting underserved youth (18-25) in L.A.'s Rampart District, an at-risk group within one of Los Angeles' most densely populated and under served communities.
Twitter Art Exhibit: Los Angeles is the third installment of an open international exhibition of handmade postcard art for charity, donated by hundreds of participating artists from around the globe.
While the first two exhibitions were held in Moss, Norway, the Los Angeles show marks a global launch for the concept by founder David Sandum, a Swedish-born artist who conceived the Twitter Art Exhibit as a vehicle for doing good through social media and online community-building. The idea is simple: artists from all over the world receive a call through Twitter social media to create original postcard-sized art, which they mail to a local curator who then exhibits and sells them to benefit a local charity. Artists must have a Twitter account and interact with exhibition organizers to help seed the event.